Imran Khan
Born : 28 May 1984 (age 27)
The Hague, Netherlands
Origin : Gujranwala, Punjab, Pakistan
Occupations : Singer-songwriter
Instruments : Vocals
Years active: 2007–Present
Labels : Prestige Records
Unforgettable is the debut album from Holland-based Pakistani Punjabi singer-songwriter Imran Khan. The album was released under Prestige Records on 27 July 2009. The album most contained Imran Khan's singles "Bewafa", "Amplifier" and "Ni Nachleh". Khan worked with two producers on the whole album, Eren E producing twelve tracks and Hakan Ozan producing three tracks.
Khan was born to Pakistani parents who moved to the Netherlands from the city of Gujranwala, Punjab in Pakistan. Khan started his career in his early twenties, at which point he signed a deal with a record label. However, due to managerial and monetary issues, he decided to withdraw from the company. Khan returned to the Netherlands and signed with several producers and record labels. However, again due to conflicts of interest, Khan chose to not continue working with them.
In 2004, Khan was introduced to a Pakistani producer who produced several albums for Lollywood and the Pakistani music market. Khan produced his unofficial debut album in Pakistan, which generated a limited response due to its traditional nature. He then sought to redevelop the album in the UK, but the album was never reproduced due to managerial issues. Khan returned to the Netherlands, where he met Eren E, a Turkish music producer, who managed Khan's portfolio. In 2007, Khan launched his debut single, "Ni Nachleh", which quickly reached number 1 on various UK Asian radio and television channels.Khan released another single called "Chak Glassy" at the end of 2007.
In July 2009, Khan released a new album with his fellow producers Eren E and Hakan Ozan, entitled Unforgettable. This included the single releases "Amplifier" and "Aaja Ve Mahiya".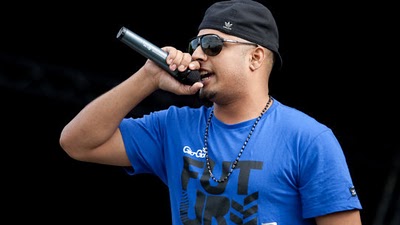 Unforgettable (Imran Khan album)
1. "Amplifier"
2. "Aaja We Mahiya (Come, my love)"
3. "Hey Girl"
4. "Peli Waar (The First time)"
5. "Chak Glass (Grab a glass)"
6. "Nazar (Glance)"
7. "Superstar"
8. "Gora Gora Rang (Fair skinned)" (feat. Mr. Probz)
9. "Bounce Billo (Billo-Shawty)"
10. "Ni Nachleh (Hey, Dance)" (feat. MC Spyder)
11. "40 Pra (40 brothers)"
12. "Pata Chalgea (I have found out)"
13. "Bewafa (unfaithful)"
14. "Nai Reina (Don't want to stay)"
15. "Qott Ghusian Da (Sip of happiness)"
1. You have one of the most popular Bhangra songs of the year. I have heard it at clubs, at dance competitions and even on the radio while a Gujju lady cleaned my hotel room. How does it feel to know that your song is played at every desi club and dance competition in America?
Imran: The aim was to bring a track out which will be played in such events as you mentioned. It's a great feeling to see people's reaction to the song; I must be doing something right…..
2. We agree. "Ni Nachleh" is a unique song. Everyone from Desi aunties, to hijabis, to young bears are listening to it. In your opinion, what makes it appealing to so many different types of people?
Imran: The song was aimed at all ages so writing the lyrics was tough but I needed something that would influence everyone. Call it faith…….
3. Speaking of faith, many popular bhangra artist are of Sikh/Sardar background. How does it feel to be one of the very few Pakistani/Muslim Bhangra artists?
Imran: Sikh or Muslim: that does not appeal to me; at the end of the day we all believe in one god (one blood).To be accepted is an achievement for me so it's all good.
4.Good Answer. You also mentioned writing the lyrics was tough. So you write your own music (lyrics)? If so, what are some of your inspirations?
Imran: Yes I write my own lyrics. I feel that to be recognized in this industry as an artist its best to write your own songs. Plus, I am my own boss when I do.
5. Do you have any plans to do shows in the USA?
Imran: Yes, I will inform you as to when…….
6. Who were your favorite musical artists growing up?
Imran: Gurdas mann/Chan Chamkila.
7. What was it like starting out as a singer? Did you have instant success or did it take a lot rejection and lonely nights crying in the shower?
Imran: Music is a struggle and yes there were a few times were I was rejected but I didn't loose hope or just gave up the idea. I went on and eventually my record label saw the light and talent and supported me all the way.
8. It's good to have support like that, whether it's from a record label or a bra. Now, what's next for Imran Khan. Do you have any new projects or albums coming up that our readers should look out for?
Imran: The album "nforgettable out soon mid-summer, 15 tracks. Stay away from piracy and illegal downloads, if you want quality then buy it. It's mixed with different flavours slow and fast tempo tracks.
9. What's it like winning the world Cup?
Imran: Rewarding.
10. Ha good one but seriously, what's it like starting a career with the same name as a famous Pakistani cricket star?
Imran: Haha, I get asked that question a lot. I can tell you I can also hit a few sixes. My name was given to me by my father and me and the record label decided to use my original name as my artist name. The label felt I was original with my music so keep the name and obviously it was a great marketing tool, I mean how you can you not remember an easy name as that…Imran Khan once famous for his cricket and today Imran Khan an upcoming Punjabi singer.
11. Now that you mention it that was really good marketing. It can also have negative effects. For example do people show up at your shows in cricket jerseys expecting the other Imran Khan?
Imran: Always.
12. That's Funny. Now, songs can have many interpretations. To me the song "Ni Nachleh" is about fat girls in a club who shake the place when they dance. What does this song mean to you?
Imran: Well I think I let you guys decide on that one…
13. Ha, I'll just assume that means I am right. Now for all the ladies I have to ask "are you single"? If so, how many Risthas are you getting now that you're famous? Because I have a distant Pakistani cousin who is super desperate right now if your interested? (wink wink)
Imran: I am married to my music………