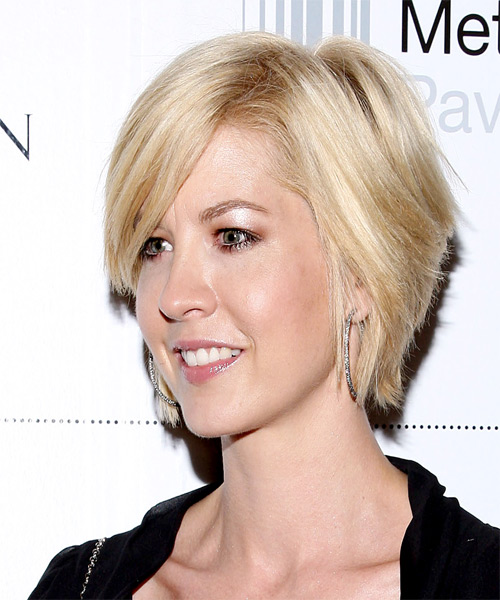 Jenna Elfman (born Jennifer Mary Butala; September 30, 1971) is an American television and film actress. She is known for her role as Dharma on the ABC sitcom Dharma & Greg and as Billie on the short-lived CBS sitcom Accidentally on Purpose.Elfman was born Jennifer Mary Butala in Los Angeles, the daughter of Sue (née Grace), a homemaker, and Richard Wayne Butala, a Hughes Aircraft executive. She is of Croatian ancestry on her father's side and was raised Roman Catholic.
Jenna appeared as a dancer in the music video for "Halo", a song by Depeche Mode that was included on the band's 1990 video album Strange Too. She also appeared in the video for Chris Isaak's 1995 single "Somebody's Crying".The short-lived 1996 sitcom Townies didn't catch on with viewers but did impress critics, particularly the performances of Elfman and co-star Lauren Graham. The next year, Elfman started a five-year run as Dharma in Dharma and Greg. Elfman guest starred in two episodes of Two and a Half Men in 2004 and one episode of Brothers and Sisters in 2007. She made a guest appearance in the sixth episode of season four of My Name Is Earl as a cheer team leader.
Elfman met her husband, actor Bodhi Elfman, at a Sprite commercial audition in February 1991. They married in 1995, making director Richard Elfman her father-in-law and noted composer Danny Elfman her uncle-in-law.In January 2007, Elfman and her husband announced they were expecting their first child.On July 23, 2007, their son, Story Elias, was born in Los Angeles, weighing 7 pounds, 2 ounces.On September 16, 2009, Elfman announced she was expecting her second child, and that the pregnancy would help with her role in Accidentally on Purpose. On March 2, 2010, their son Easton Quinn Monroe was born.
In 2005 she appeared at the Scientology-owned Citizens Commission on Human Rights' Psychiatry: An Industry of Death museum grand opening and she and husband Bodhi are listed on the organization's website as members of the board of advisors from the arts, entertainment and media community.On May 24, 2006, she was the keynote speaker at the Human Rights Hero Award event in participation with the Scientology-affiliated groups Youth for Human Rights International and Artists for Human Rights (AFHR), an organization formed with the purpose of bringing artists together with the common cause of raising awareness of human rights around the world. The event took place in Washington, D.C., and was attended by members of Congress and the general public. Awards were presented to individuals who through their actions have brought about greater human rights.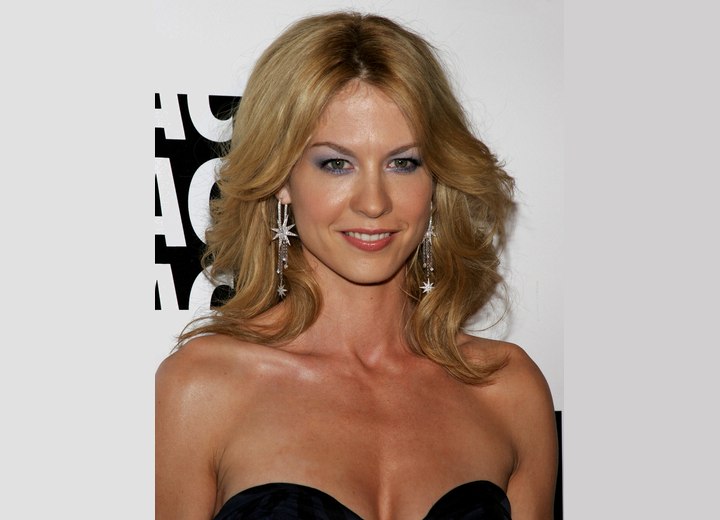 In February 2006, Elfman donated an hour of her time to be auctioned off to the highest bidder on eBay as part of the "Lunch With A Leader" fundraiser, the proceeds of which benefit the work of Communities In Schools. She participated in the auction in both 2007 and 2008 as well.
Elfman donated her lip print for a limited edition U.S. postage stamp created by Zazzle to celebrate Valentine's Day in both 2007 and 2008. Proceeds for the "Kiss Stamps" went to support the programs of The Humane Society of the United States (HSUS). In February 2011, Jenna filmed a PSA for The Humane Society of the United States to inspire people to donate to help animals.As a criminal rehabilitation activist, Elfman has traveled to Washington, D.C., to lobby for criminal reform. On April 5, 2007, she was presented with the Goodwill Ambassador Award for her work in human rights and criminal rehabilitation at the Women Ambassadors Foundation 12th Annual Conference. On April 9, 2008, she was a guest at the signing of a new bill by U.S. President George W. Bush that aimed to reduce prisoner recidivism, entitled the Second Chance Act of 2007 (H.R. 1593 ).