Heartstrings (OST): If I Leave (Ripped Ver) - Lee Hyun Jin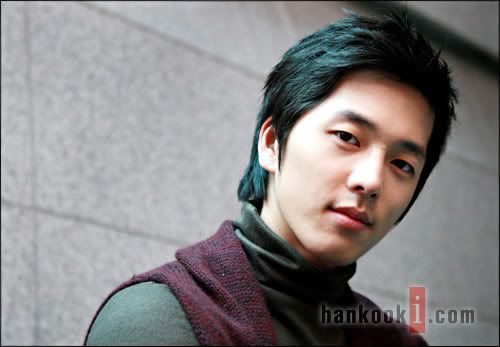 Profile
- Ho vA ten: 이현진 / Lee Hyun Jin (Lee Hyeon Jin)
- Nghe nghiệp: Người Mau - dien vien
- Ngay sinh: 05/03/1985
- Chieu cao: 186cm
- Can Nang: 72kg
- Chom sao: Pisces
Cong ty quan li: Broadin Entertainment
TV Shows
- A Good Day For The Wind To Blow (KBS1, 2010)
- Assorted Gems (MBC, 2009)
- Family's Honor (SBS, 2008)
- Kimchi Cheese Smile (MBC, 2007)
Movies
- Boy Meets Boy (2008)
Cac Liên quan trang web
- Agency site
- Profile (nate)
- Profile (Daum)
Lee Hyun-jin (이현진) is a South Korean actor and model who was born on August 21 (according Dramawiki, 5 March) 1985. On this basis it is Leo or Pisces (just xD) and measures 186 cms. It belongs to the Broading Entertainment Talent Agency.
Lee starred in a pretty short film called Boy Meets Boy (with Kim Hye-sung), which tells the story of a boy who loses a roll of camera on the bus, and a kid picks up something greater than himself, Seok-i (Lee Hyun-jin). In return, the love will come between them. This project was funded by a partnership of gay South Korea and the benefits of their revenues were earmarked for the project "Friends."
JH is the only son of a hotel chain owner. Although born with a silver spoon, fate had dealt JH with a hard hand. Three years ago, a fatal car accident, where JH was the driver, resulted in the death of his elder brother and sister-in-law; and at the very same time his girlfriend of 5 years left him for her studies in the US. JH had to endure both physical and mental pain to overcome his problems and rebuild his life. The death defying experience left JH scarred as he stops believing in love and happiness.
Due to a moment of convenience, both SS and JH ended up signing a dating contract, where SS will receive KRW 50 mio (which she needed to redeem her family house) and in turn she will pretend to be JH's girlfriend to fend off his mother's endless efforts to get him match made and married.
When JH's ex-girlfriend returns to seek reconciliation; SS realizes that she has fallen for JH, and their contractual relationship gets complicated.