Sheryl Crow - My Favorite Mistake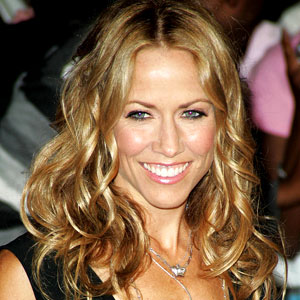 Sheryl Suzanne Crow (born February 11, 1962) is an American singer-songwriter, record producer, musician, and actress. Her music incorporates elements of rock, folk, hip hop, country and pop. She has won nine Grammy Awards from the National Academy of Recording Arts and Sciences.
She has performed with The Rolling Stones and has sung duets with Mick Jagger, Michael Jackson, Eric Clapton, Luciano Pavarotti, John Mellencamp, Kid Rock, Michelle Branch, and Sting among others. She has performed backing vocals for Tina Turner, Don Henley and Belinda Carlisle, on her 1991 hit Little Black Book. Crow has released seven studio albums, two compilations, and a live album, and has contributed to film soundtracks. She has sold 16 million albums in the United States and 35 million albums worldwide and her newest album, 100 Miles from Memphis, was released on July 20, 2010. Recently she appeared on NBC's 30 Rock, ABC's Cougar Town, Disney Channel's Hannah Montana Forever and Rally to Restore Sanity and/or Fear.
Sheryl Suzanne Crow was born in Kennett, Missouri, on February 11, 1962. Her father Wendell Crow is a lawyer and trumpet player, and her mother Bernice, a piano teacher. She has older sisters Kathy and Karen, and a younger brother Steven.
While studying at Kennett High School, Crow was a majorette and an All-State track athlete, winning medals in the 75-meter low hurdles. She also joined the Pep Club, the National Honor Society, National FFA Organization and Paperdoll Queen. She then enrolled at the University of Missouri, in Columbia, and received a Bachelor of Arts degree in Music Composition, Performance, and Education. While in college, Crow sang in a local band, Cashmere. She was a member of the Kappa Alpha Theta social sorority, Sigma Alpha Iota International Music Fraternity for Women, and the Omicron Delta Kappa Society. Later, Crow was awarded honorary doctorates from the University of Missouri and Southeast Missouri State University, in Cape Girardeau, Missouri.
Crow has stated that her musical inspirations are not restricted to one genre, as she likes absolutely anything with a drum beat. In 2008, she told Ellen DeGeneres that "If it didn't have a drum beat, you can just forget about it!"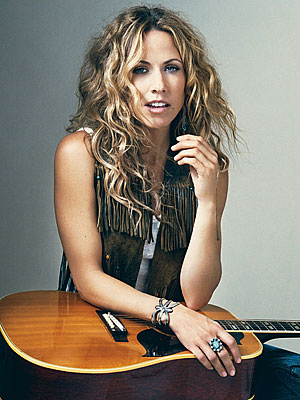 After graduating from college, Crow worked as a music teacher at the Kellison elementary school, in Fenton, Missouri. Teaching during the day allowed her the opportunity to sing in bands on weekends. Later, she was introduced to local musician and producer Jay Oliver. He had a thriving studio in the basement of his parents' home, in St. Louis, and helped her by using her in advertising jingles. Her first jingle was a back-to-school spot for the St. Louis department store Famous-Barr. McDonald's and Toyota commercial jingles soon followed. She was quoted in a 60 Minutes segment as saying she made $40,000 on her McDonald's commercial alone.
Crow toured with Michael Jackson as a backup vocalist during his Bad World Tour from 1987–1989, and often performed with Jackson on "I Just Can't Stop Loving You."She also recorded background vocals for performances from various established artists including Stevie Wonder, Belinda Carlisle and Don Henley.
Crow also sang in the short-lived Steven Bochco drama, Cop Rock, in 1990. The following year, she performed "Hundreds of Tears," which was included in the Point Break soundtrack, and sang a duet with Kenny Loggins on the track "I Would Do Anything", from his album Leap of Faith.